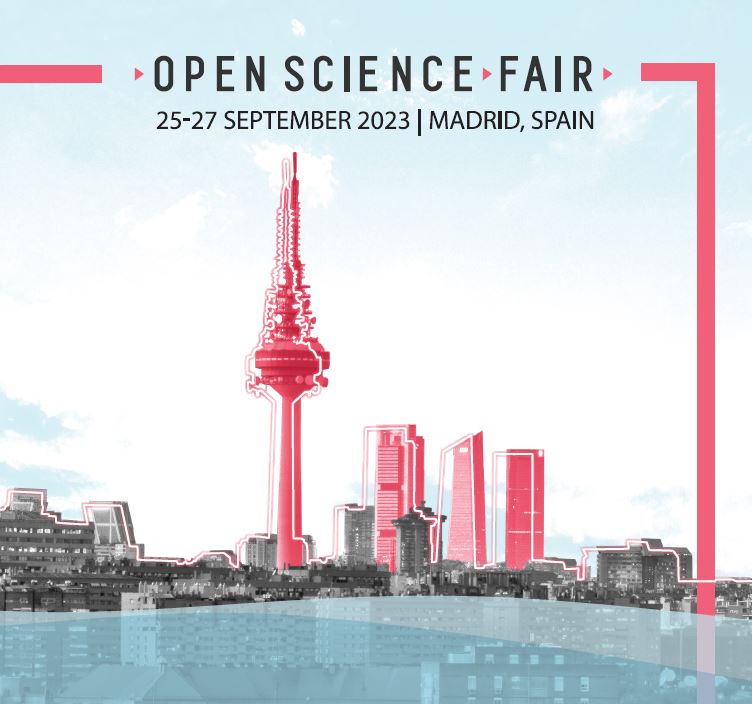 INTELCOMP partnering project in Open Science Fair 2023
IntelComp will be a partner of one of the most important events of Open Science, the Open Science Fair 2023 which next 25-27 September will celebrate its 4th edition. Under the title 'Charting the course: reimagining Open Science for next generations', OS FAIR 2023 aims to bring together and empower open science communities and services; to identify common practices related to open science; to see what the best synergies to deliver and to bring experiences from all around the world and learn from each other.
This edition of the conference is organised by our partner OpenAIRE, which is a not-for-profit organisation to ensure a permanent open scholarly communication infrastructure to support European research; and this year our project coordinator FECYT, from the Spanish Ministry of Science and Innovation, key European projects and global initiatives, co-organize the #OSFAIR2023.
Apart from having a booth, IntelComp will be present in the event through several talks from our partners OpenAIRE and ATHENA which include 'Large Language Models and Open Science', a demo of 'The IntelComp Catalogue' or a presentation of 'IntelComp data space'.
You can follow all our news also in our LinkedIn and Twitter