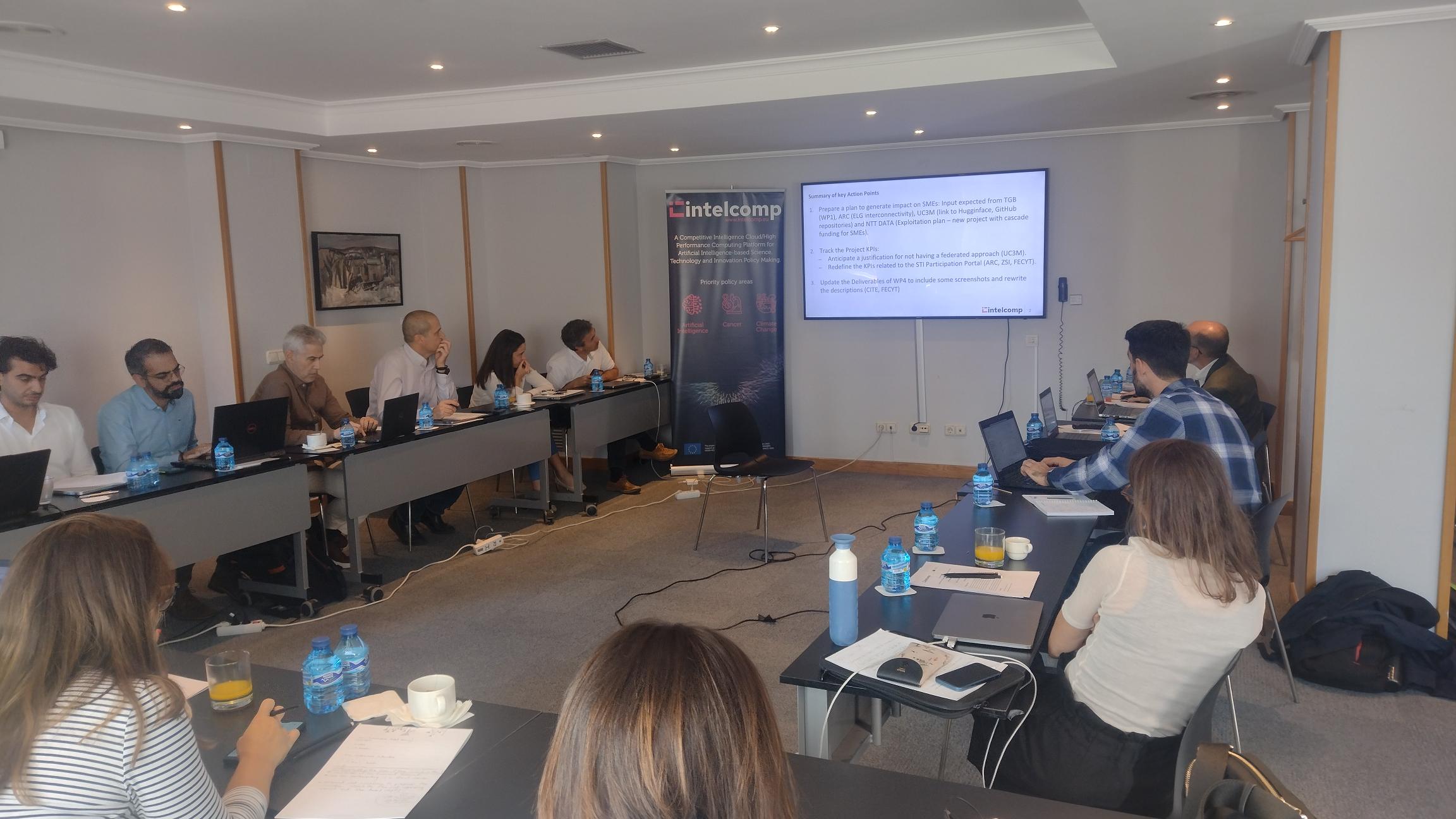 IntelComp Third General Assembly
The IntelComp consortium faces the last months of the project in the 3rd General Assembly
 The IntelComp project, a competitive intelligence Cloud/HPC platform for AI-based STI policy making, celebrated last 10th-11th of October its 3rd General Assembly in Madrid, which was hosted by the coordinator, FECYT. The meeting gathered the consortium of this H2020 project which is approaching the end and allowed partners to share the progress and lessons learned.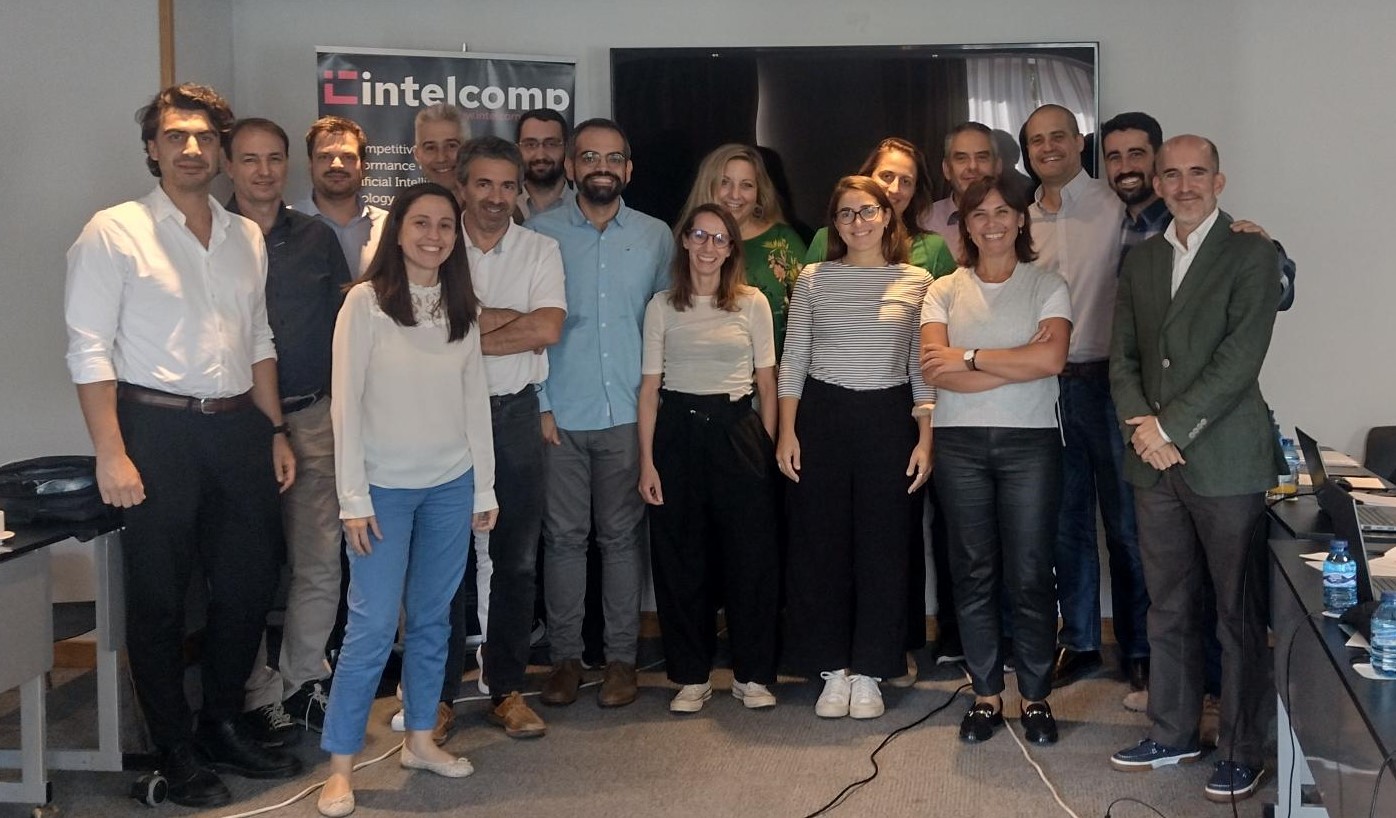 The partners were preparing the main issues for the final stage of the project. On the first day of the General Assembly, two parallel sessions took place as adjacent meetings to the formal meeting of the General Assembly. On the one hand, technical teams joined together to do a revision of technical KPIs, and on the other hand, the leaders of the task focused on policy modeling, and the leader of the Living Labs applied to AI, Climate Change, and Health and the IntelComp tools co-creation addressed issues related to their next deliverable.
On the second day, the main issues of the project were presented; the leaders of each work package did an overview of the state of progress, the technical manager reported on the execution of the work plan and the accomplishment of milestones, and key action points were established for the last months, among other activities.
On December 31st, the IntelComp project will finish its activity having developed a platform that will be able to analyze large volumes of textual data, varying from government open data to open access scholarly works using Artificial Intelligence services.
The IntelComp platform is designed to assist Public Administrations and policymakers along the whole Science, Technology, and Innovation (STI) policy cycle: agenda setting, policy formulation, policy adoption, implementation, monitoring, and evaluation. It will also assist all relevant stakeholders of STI policy (academia, industry, and citizens) to co-create policies in the three specific domains where the platform will be tested: AI, climate change, and health.