OpenAIRE Open Access Week
IntelComp leave its trace in the International Open Access Week
OpenAIRE, partner of IntelComp, has organized the International Open Access Week; A series of activities to highlight its continuous engagement with Open Access and Open science honouring this year's theme "Open for Climate Justice".
Climate Change is one of the priority policy areas of IntelComp under the lead of ARC (Athena Research Center). The Project explores the co-development and use of the IntelComp Platform for activities such as a holistic mapping and understanding of the laws, policies and strategies at international, European and national level; or an analysis of innovations and new technologies to enhance mitigation and adaptation to climate change. Because of that, IntelComp has made its contribution to this event.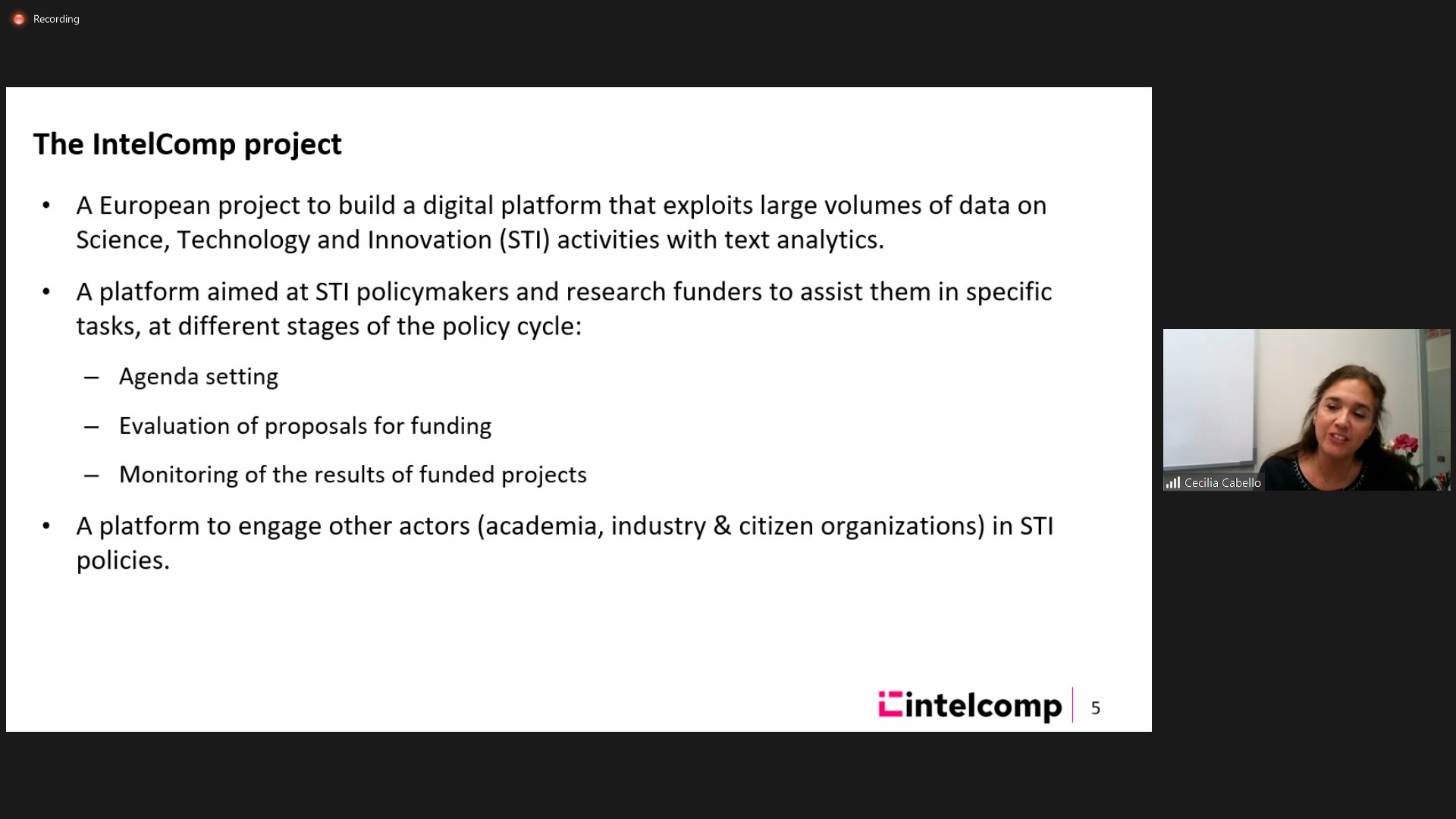 The first session highlighted how the information in the ORG can support the calculation of Research and Innovation indicators. Ioanna Grypari, ARC, explained the use cases of IntelComp, where the indicators will allow to get insights from current practices, assess the impact and spot the trends in Science, Technology and Innovation.
You can find the presentation and recordings here.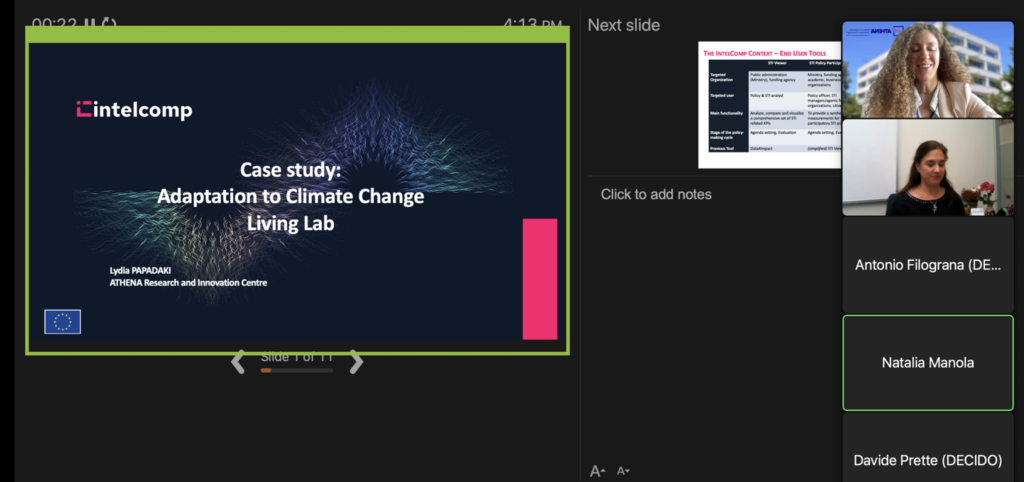 In addition, IntelComp participated in the session "Open Data in the forefront: driving policy decisions for climate justice" where Cecilia Cabello, our project coordinator, highlighted that the evidence base policy is a key to policymakers and evidence is data. In this session, co-leaded with DECIDO project, Lydia Papadaki as leader of this Living Lab area in IntelComp, and Researcher from ATHENA RC, discussed the goals and objectives of the adaptation to Climate Change Living Lab. During this session, the discussion focused on how open access is contributing to Climate Justice at policy level and why is the scientific contribution fundamental for policymakers.
You can find the presentation and recordings here.
In this project, the Living Labs in the areas of Climate Change, AI and Cancer are key in the development of the IntelComp tools.